Mountain Coaster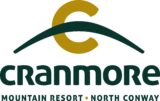 Cranmore Mountain Adventure Park
All the fun you can have. All day long. All four seasons.
Located 1 mile from downtown North Conway, Village, Cranmore's Mountain Adventure Park offers something for the whole family. Zoom down the Mountain Coaster, fly on the Soaring Eagle Zip Line ride, arc high into the sky on the Giant Swing, take a Scenic Chairlift Ride to the summit, enjoy the summit Meister Hut, and more!
More >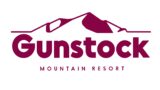 Mountain Coaster
One or two passengers can ride individual carts that glide along stainless steel, tubular rails. Carts are pulled uphill through a forest before the cart disengages, and gravity takes over. The downhill track is designed with swooping turns, banked corners and giant loops. Each cart is equipped with its own braking system that allows the "driver" to slow to a comfortable pace or let it rip at full speed.
More >