Make the Most of February Vacation

< Back To Stories
Make the Most of February Vacation
February 9, 2018
If you're not already planning a ski vacation as part of your child's February school break, you might want to rethink things. Typically, February and March are the snowiest months in New Hampshire, so the conditions are sure to be fantastic, and the ski areas pull out all the stops when it comes to time on and off the slopes. Here's how to make the most of this year's February vacation.
1. Find a Deal
With our Daily Deals page and our Lodging Partner promotions, you can find a deal to fit your family's needs. Whether it's buying discount tickets online in advance or scoring a ski and stay package, you'll be glad you spent a few extra minutes on SkiNH.com. Plus, if you have kids in the 4th and 5th grade, you can get one of our Snowsports Passports for just $30, which in turn grants you 34 lift tickets and trail passes to our member ski areas for your child (there are a few black-out dates, but passport vouchers can still be used for much of the week).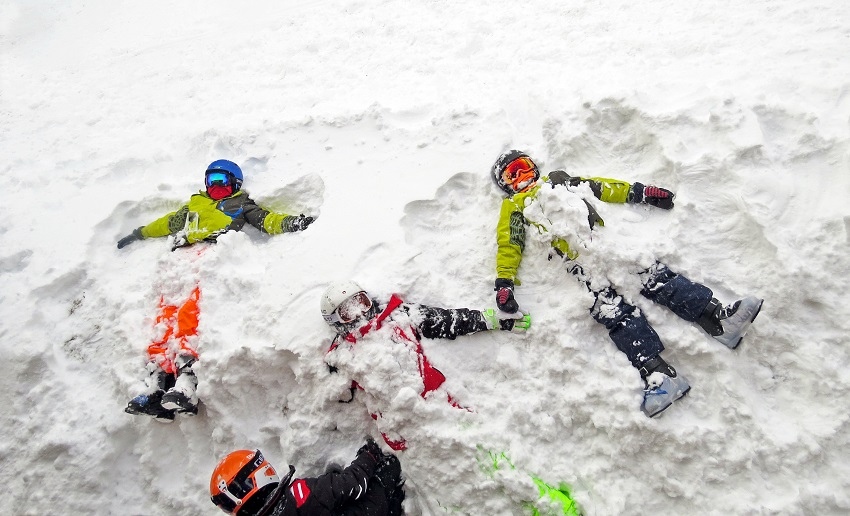 2. Think Small
While we love all of our ski areas equally, if you're on a tight budget, you might get away with more days on snow if you stick to the smaller ski areas. Here's a hint: we still have tickets available for Dartmouth Skiway, Granite Gorge, and McIntyre Ski Area on our website that are good any day of the season and are fully-transferrable.
3. Plan on Experiencing Other Activities
Between zip lining, fireworks, snowshoe tours, tubing, and so much more, there's plenty to do at our ski areas besides skiing and riding. This means making plans for a large group will be way easier, and the variety keeps things fresh. Also be sure to check out our full events calendar on SkiNH.com for more ideas on how to make the most of your trip to the mountains.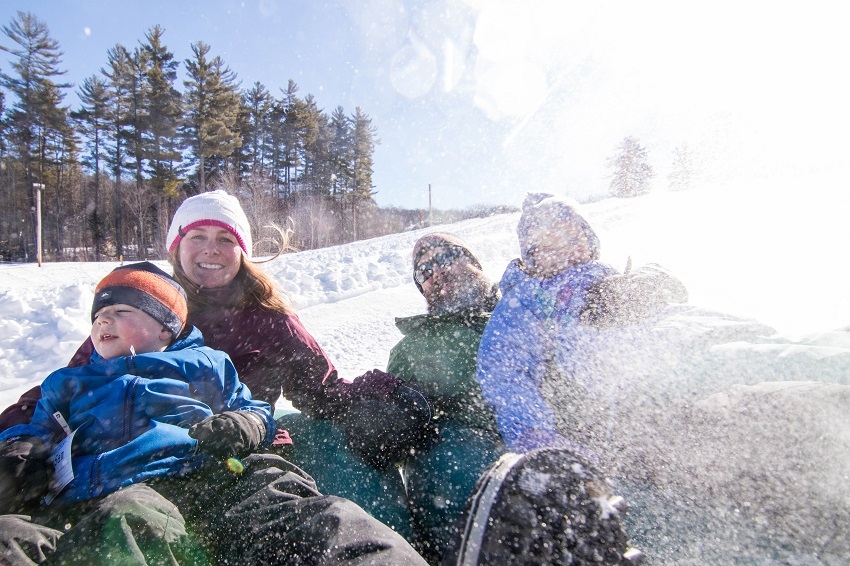 4. Gear up
Want the perfect look for après-ski? Our Ski NH Pom Hats are a stretchy knit that will keep you comfy and warm all winter long. At just $20 per hat (and free shipping in the continental US), this signature look is a must for basically anyone that loves skiing in the Granite State. And remember that you can also find all you need at ski area retail shops, including resort branded items, gloves, helmets, hand warmers, snacks, and much more.
5. Day Trip—Or Don't
There are benefits to making your trip to the mountains a full-on overnight vacation, like being able to relax with spa visits, shopping, and dinner out. But if it's day trip or bust for you and your crew, plan a road trip that visits your favorite breakfast joint on the way in, take a moment for a commemorative selfie on the chairlift, and leave room on the ride home for window shopping, a quick bite to eat at a local restaurant, or hot cocoa to go.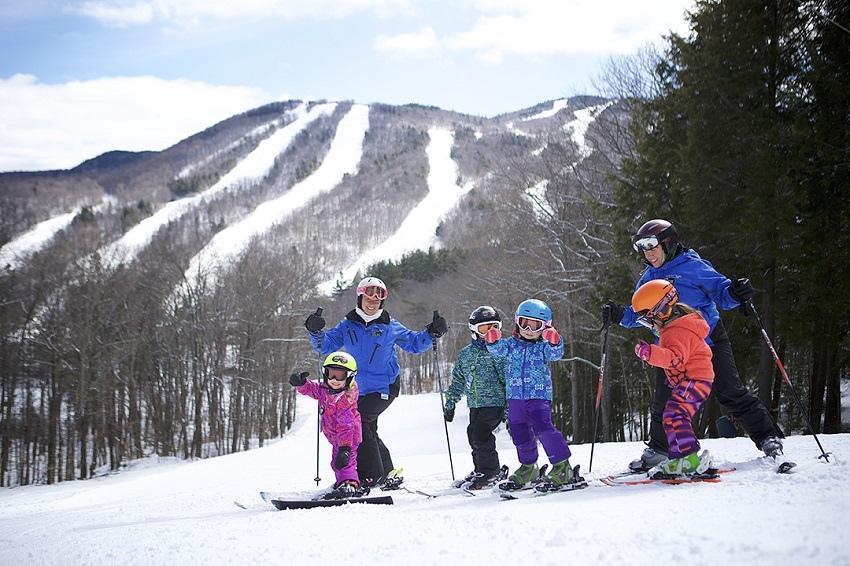 However you choose to spend your February vacation, we hope you put New Hampshire's ski areas on your list. For information on conditions, deals, events, and more, visit SkiNH.com.