Singles Party & Speed Dating at Whaleback!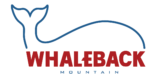 Friday, June 17, 2022 5:00pm - 8:30pm
Single and Ready to Mingle? Join us at the Whaleback singles party on the outdoor deck Friday, June 17th. Come socialize with other singles on the outdoor deck at Whaleback. Enjoy some barbeque and a special cocktail. Cash bar will be open. Enjoy some lawn games with friends and meet new people! Doors open at 5:30 for cocktail hour, speed dating event starts at 6:30. You can choose to speed date or just come and meet new people! When registering for this event, some drop down questions will be asked so we can pair you with other singles that match. There is a chance that someone registered does not get a chance to speed date because we were unable to match up your requirements. The format for such an event involves short, 3 to 10 minute face-to-face sessions with each available match. Once you add the ticket to your cart, the form will ask how you identify and who you are interested in meeting. That way, we can match people up appropriately. Each participant will get a speed dating sheet to record their dates' names and to mark if they would be interested in another date. The next day, Whaleback will review the speed dating sheets from each round and look for a match. If you receive a mutual yes with someone you speed dated with, Whaleback will send you their contact information via email. The $5 admissions is for everyone who attends the party. * Also, tickets can be purchased at the door the night of the event, along with food and drink IF YOU PLAN TO SPEED DATE, YOU MUST REGISTER Enter to win Whaleback SWAG & Day Ski Passes! Stay for open mic night and pick up beach volleyball games after the event!
More Info >
CALENDAR EVENT DETAILS