The Family That Skis Together Stays Together

< Back To Stories
The Family That Skis Together Stays Together
November 13, 2017
Learn To Ski/RideI set out to write this blog post about the joys of skiing as a family activity—and about the joys of spending time with your kids, getting fresh air in an alpine environment, bonding over an awesome run down the mountain, or enjoying a "proud parent" moment as your child masters a skill or tries something for the first time. But as I started writing it, I realized that it's also about how skiing is a lifestyle, a sport, and an activity that grows with your family—and bears witness to all the changes that a family goes through as it grows up.
Here's an example: I have a 14-year-old son, Harrison, who started high school this year, and a 12-year-old daughter, Stella, and things are changing. Years ago, we would arrive at a ski area and the kids would stay close, and all of our chairlift rides and downhill runs would be together. Now, my son no longer wants me around; he'd much prefer to go off and hit the park or cruise through the glades with a friend than to ski with me. My daughter would prefer to ski with a friend too, but often she's stuck with me, and I still like to keep her close anyway. Skiing echoes life—my kids are getting older, and they don't necessarily need or want me around, yet I cling to the fact that they aren't completely independent yet.
But even as I mulled these changes over, I realized that skiing has truly been part of our family's life experience, providing its own set of milestones and memories.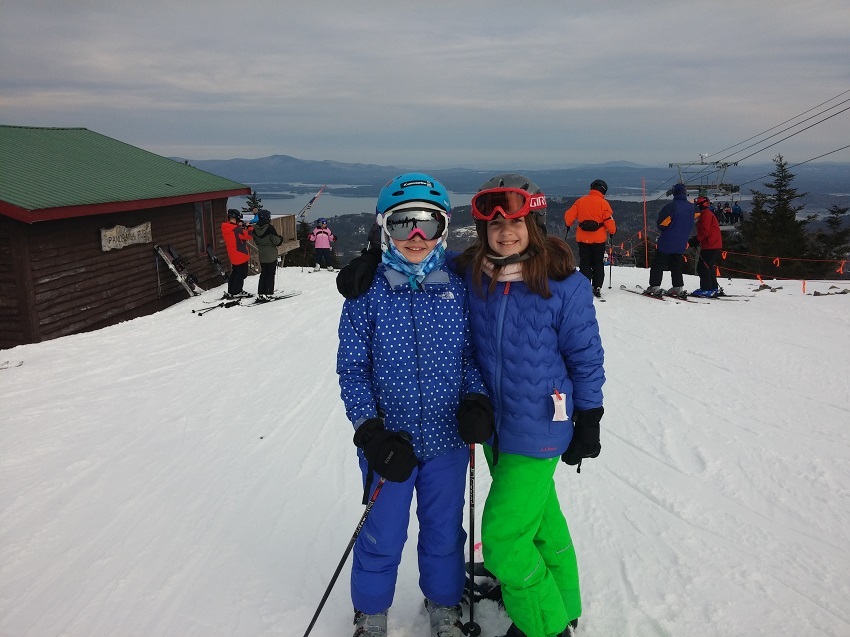 Over the years, I have watched my son become such a great, responsible skier that I trust him—and the ski area environment—to go off with his friends for the day and to meet me in the lodge only when he's hungry. And I revel in the knowledge that even though my daughter may seem like she's not all that thrilled to be skiing with me, ultimately, we get to spend the day together, snuggling on the chairlift rides and having some wonderful one-on-one time to chat about whatever is going on in her life.
The Little Things
The thing is, skiing (and snowboarding; I use "skiing" to describe both) is still a family sport, even as your kids get older and want to spend more time with their friends than with you. We still have car time together getting there and returning home, and we still meet up in the lodge throughout the day to check in and see how everyone is doing. And yes, sometimes, we still ride the lift or take a run together.
So while I may not be the coolest on-hill companion, at some point or other, I still get to hear about their exploits: the rail or jump he hit and how he nailed it (or didn't), or how much air she got on that bump on the last run. And when we visit a new ski resort or one we haven't visited often, we still ride lifts together as a group—friends and all—and explore the unknown trails. I just hang back and let the kids lead the way (and, of course, I try to keep up).
Two years ago, my son entered his first slopestyle competition toward the end of the season. Even after hearing him talk about competing for years, I wasn't sure he would do it. But as soon as we arrived at the mountain, he and his friend registered and went to all of the practice sessions. The next thing I knew, I was riding up the lift (yes, with Stella) and there was Harrison with his bib on at the starting gate, poised along with all of the other entrants at the competitors? meeting.
After getting off the lift, my daughter and I skied down to the course and picked a spot along the side to watch. Soon enough, I heard my son's name being announced as the next competitor. I don't think I breathed until he skied past. And not only did he ski the course, but he hit things I didn't know he could handle. It was awesome to watch for many reasons, but mostly because I was there, on the mountain and on my skis to witness him participate in his first competition. It allowed me to relish yet another one of those precious proud parent moments.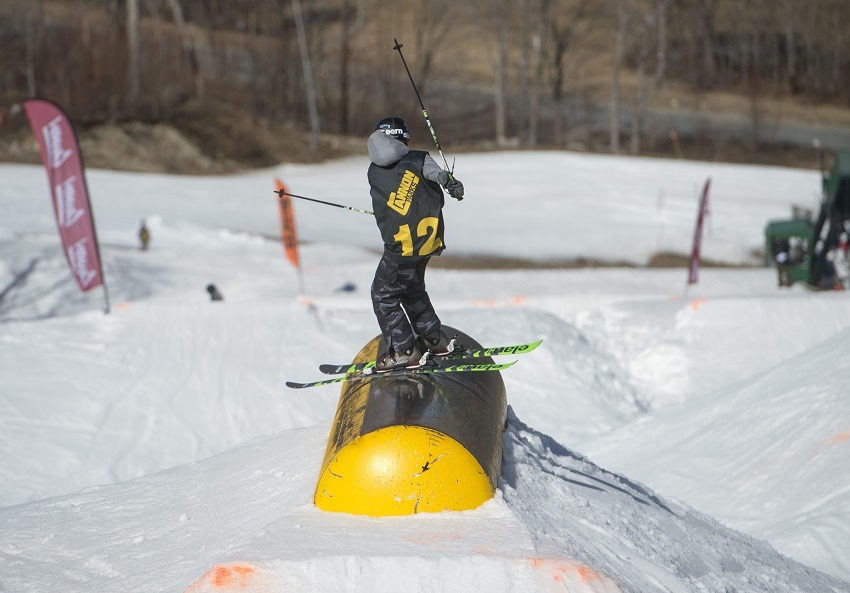 Bonds and Memories
Skiing with old friends, new friends, colleagues, or coworkers is a blast. But skiing is also for families. I can tell you from personal experience that it brings us closer together, helps us appreciate each other in new ways, and creates memories that will last a lifetime.
If you're a skiing family, you know what I mean. you've likely experienced the pride of your kids' accomplishments along with plenty of instances where you were slightly taken aback by how quickly they wanted to ditch you.
If you're not a skiing family, might I suggest that this sport is like no other activity when it comes to building bonds? Give it a shot. Sign everyone up for lessons (by far the best way to learn—for you as well; trust me on that point!), and watch your kids beam at you after they've mastered how to stop and connect some turns. And then be sure to store away those proud parent moments.