Horseback Riding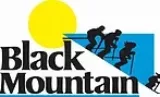 Black Mountain Horseback Riding
Known for classic New England Skiing and Riding during the winter months, our slopes transform into gently winding paths and scenic pastures during the summer. Explore our ski area from the comfort of horseback and enjoy stunning mountain views, wildlife, and incredible foliage in the fall.
Kids too young for mountain rides (10 and below OR under 80 pounds) love our pony rides that meander near the beautiful base area. After horseback riding, enjoy the valley's miles of rivers, hiking trails and mountain roads, or take in the quaint Jackson Village and the legendary Jackson Falls; only a few minutes drive away. Come enjoy a real mountain adventure with us this summer!
​
To accommodate all riders, reservations are required, by phone ONLY.
Call us at: (603) 383-4490 to reserve your date and time today!
Typical horseback riding season runs early to mid-June, through mid-October weather permitting. Please our website for more details and departure times.


More >

Bretton Woods Stables Horseback Riding
TRAIL & PONY RIDES AT BRETTON WOODS
Take the reins and go for a ride in New Hampshire's beautiful White Mountains. Enjoy breathtaking views of the Presidential Mountain Range on one of our beautiful (or handsome) trail horses.
Reservations are required for Bretton Woods Stables carriage, sleigh and trail rides. For the latest information or to make your reservations, please contact the Stables at 603-278-3388.

2022 TRAIL RIDING SCHEDULE
Open Daily; May 21st - October 30th, 2022*
*As conditions allow
Trail Rides: 9:30am - 4:00pm
Pony Rides: 10:00am - 2:00pm
2022 TRAIL & PONY RIDING RATES
Public/Resort Guest
1-Hour Group Tour*
$70/$60 per person
1-Hour Private Tour* (up to 2 guests)
$95/$85 per person
Pony Rides (per child)
$18/$15 per person
* Riders must be 8 years or older unless given special permission by Stable Manager



Join us for fun summer activities at Bretton Woods!
More >