Sponsors

North Face
The Approach. We were born to explore. To be curious, overcome challenges, seek higher peaks, and push limits. It's all part of the approach. These experiences connect us, inspire us, and move the world forward.

Pepsi
In 1898, pharmacist Caleb D. Bradham looked for a name that would better describe his formula -- which he was selling under the name "Brad's Drink." He bought the name "Pep Kola" from a local competitor and changed it to Pepsi-Cola. Today, workers strive to maintain the same high standards of quality and taste that have made Pepsi so popular.
Prinoth
PRINOTH Snow Groomers is proud to have a regional office right off 93 in Concord, NH which is home for East Coast parts and service. PRINOTH designs and manufactures snow groomers of the highest quality for alpine, cross-country, and snowmobile trail maintenance.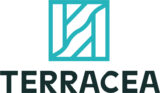 Terracea
Born in the mountains of New Hampshire, TERRACEA was founded with the belief that great outerwear should be both technical enough for the trail, but functional enough for day-to-day life. Whether waking up for dawn patrol, or walking to the office in the New England cold, we have you covered!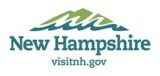 Visit NH
Welcome to New Hampshire, the state that gave America its 14th president, its first astronaut, its oldest manmade attraction the Mount Washington Auto Road, The Old Farmer's Almanac, the spork (who knew?), Tupperware, the Segway, and the alarm clock. Oops, sorry about that last one! Actually, New Hampshire is the kind of state that makes you want to wake up early and stay up late. This is where late-night-television king Jimmy Fallon proposed to his wife, after all, and it's also the rare place where deep, dark skies make stargazing optimal.