Associate Members

Become an Associate Member of Ski NH
Ski New Hampshire is a non-profit membership-based trade association that supports and promotes the ski industry in New Hampshire. In addition to our 32 ski area members, Ski NH also includes Associate Members from a variety of businesses that work alongside the ski industry.

Businesses become Associate Members to connect with and support the ski industry in New Hampshire, and to promote their goods and services to our ski area members. Ultimately, Associate Membership also helps Ski New Hampshire with its mission to support the industry via promotion, advocacy, and educational and networking opportunities. With your support, we are able to continue to grow the sport of skiing and help people experience all that New Hampshire's ski areas have to offer.
Benefits Include:

A linked listing on this page of SkiNH.com directing visitors to your website.
A linked listing within the Ski NH Member E-Newsletter that is sent to all of our ski area members and associate members and directs them to your website.
An opportunity to include your messaging in a short blurb in the "Associate Member News" section of the Member E-Newsletter.
An invitation to exhibit or attend our Annual Conference and Trade Show in June, a premier networking event.
2023-24 memberships are valid from June 1st, 2023 through May 31st, 2024.
Businesses with 11 or more employees: $300
Businesses with 10 or fewer employees: $150
We also work with Industry Partners, which include other tourism-related associations, ski organizations, etc. Email info@SkiNH.com for more information about Associate Memberships or Industry Partnerships.
If you are a lodging property, dining establishment, or retail shop, you can work with Ski New Hampshire as an advertiser.
Adaptive Learning Resources
Consulting, Insurance, Law, Banking & Finance
Design & Construction
Education
Engineering
Energy & Sustainability

Clean Energy NH
Working toward a clean energy future here in New Hampshire is a big responsibility, and far too large for one person or organization to tackle alone. So we've built a coalition of clean energy champions, made up of local communities and residents, elected officials and leaders, and organizations committed to a more sustainable future, who are on the front line building a cleaner, greener future right here in the granite state.
Food & Beverage

Pepsi
In 1898, pharmacist Caleb D. Bradham looked for a name that would better describe his formula -- which he was selling under the name "Brad's Drink." He bought the name "Pep Kola" from a local competitor and changed it to Pepsi-Cola. Today, workers strive to maintain the same high standards of quality and taste that have made Pepsi so popular.
Human Resource Services
Manufacturing, Equipment & Mountain Operations Suppliers
Prinoth
PRINOTH Snow Groomers is proud to have a regional office right off 93 in Concord, NH which is home for East Coast parts and service. PRINOTH designs and manufactures snow groomers of the highest quality for alpine, cross-country, and snowmobile trail maintenance.
Marketing, Media & Events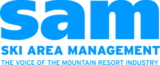 SAM Magazine
Ski Area Management (SAM) magazine is the professional trade publication for the mountain resort market. It is published bi-monthly with an all-paid circulation. It is wholly independent, working closely with all trade associations, but the official organ of none. SAM readers are key decision-makers and influencers in this market.
Meteorological Services
Retail

North Face
The Approach. We were born to explore. To be curious, overcome challenges, seek higher peaks, and push limits. It's all part of the approach. These experiences connect us, inspire us, and move the world forward.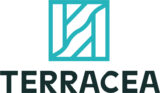 Terracea
Born in the mountains of New Hampshire, TERRACEA was founded with the belief that great outerwear should be both technical enough for the trail, but functional enough for day-to-day life. Whether waking up for dawn patrol, or walking to the office in the New England cold, we have you covered!

Ski Pass Products
Software Solutions