Industry Partners

Cross Country Ski Areas Association
Cross Country Ski Areas Association is a non-profit organization representing member ski service providers. The Association's purpose is to promote the growth and improve the quality of cross country ski operations in North America.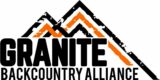 Granite Backcountry Alliance
The goal of Granite Backcountry Alliance is to advance the sport of backcountry skiing in New Hampshire and Western Maine by providing low-impact human-powered backcountry skiing opportunities to the public through the creation, improvement, and maintenance of ski glades. Granite Backcountry is a certified 501(c)(3) organization.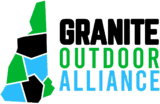 Granite Outdoor Alliance
Granite Outdoor Alliance is a grassroots advocacy group supporting NH outdoor industry brands, retailers, non-profits, and individuals. The organization seeks to unite the outdoor community in New Hampshire to create network impact and form an industry voice to cultivate a sustainable outdoor economy. Granite Outdoor is a certified 501(c)(3) organization.

National Ski Areas Association
The National Ski Areas Association is the trade association for ski area owners and operators. It represents 325 alpine resorts that account for more than 90 percent of the skier/snowboarder visits nationwide. Additionally, it has 472 supplier members who provide equipment, goods, and services to the mountain resort industry. The association's primary objective is to meet the needs of ski area owners and operators nationwide and to foster, stimulate and promote growth in the industry.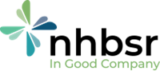 NH Businesses For Social Responsibility
New Hampshire Businesses for Social Responsibility showcases many innovative and business-driven conferences and events throughout the year, such as our Spring Conference, which is the leading conference in corporate sustainability in New Hampshire. Other programming includes NHBSR's Best of Business-awarded Sustainability Slam, Measure What Matters, Sustainability Awards and NH Workplace Racial Equity Challenge.

SnoCountry
For more than 40 years, SnoCountry has worked with every ski resort in North America and thousands of media outlets to continuously serve up snow condition information skiers and riders are hungry for where the snow is falling, how fast it's adding up and what it feels like. You see, it really is all about the snow!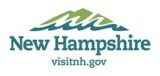 Visit NH
Welcome to New Hampshire, the state that gave America its 14th president, its first astronaut, its oldest manmade attraction the Mount Washington Auto Road, The Old Farmer's Almanac, the spork (who knew?), Tupperware, the Segway, and the alarm clock. Oops, sorry about that last one! Actually, New Hampshire is the kind of state that makes you want to wake up early and stay up late. This is where late-night-television king Jimmy Fallon proposed to his wife, after all, and it's also the rare place where deep, dark skies make stargazing optimal.
White Mountains Attractions
There's no better way to begin your White Mountains vacation than with a visit to the White Mountains Attractions Visitor Center at Exit 32 off I-93 in North Woodstock. Our friendly staff can provide you with a wealth of information on where to go and what to see, as well as free brochures, maps, and more.