The Nordic Skiing Revival

< Back To Stories
The Nordic Skiing Revival
March 9, 2018
On February 21, 2018, Alaskan Kikkan Randall and Minnesotan Jessie Diggins made cross-country ski history by earning the gold medal in the Olympic Team Sprint. Never before had an American cross-country skier stood on the top step of an Olympic podium. Never before had our national anthem played as the American flag was raised on the top bar at a medal ceremony for an Olympic cross-country ski event.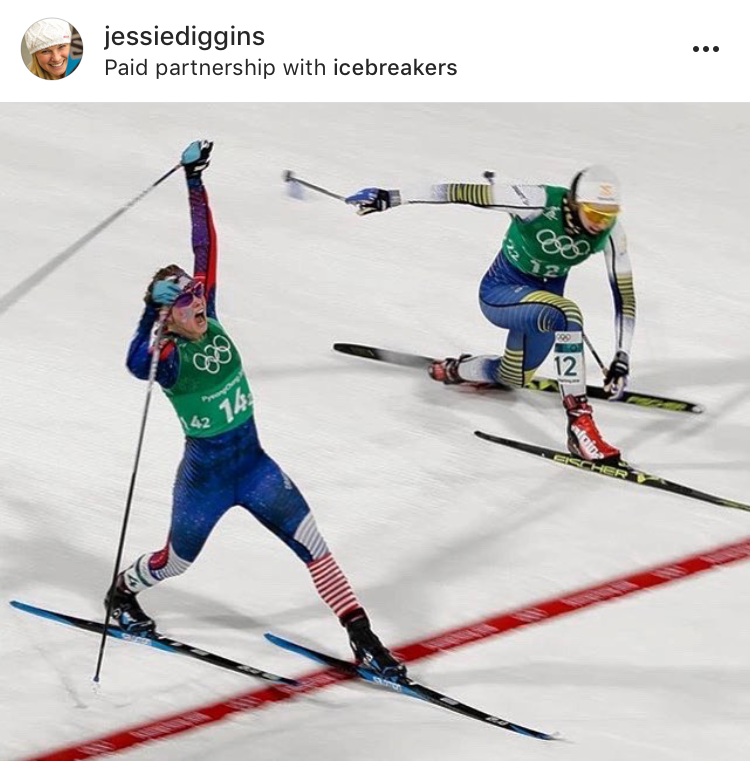 Randall, the 35-year-old veteran in her fifth Olympic Games, the team leader and the mother of a toddler, had once again combined with Diggins, her 26-year-old teammate, the self-proclaimed cheerleader of the team nicknamed the Glitter Fairy, to win America's first gold and the first Olympic medal ever for the US women. It had been 42 years since Vermonter Bill Koch had won America's only Olympic medal in the sport--a silver in 1976 in Seefeld, Austria. After decades of American racers pursuing that top step through year-round training, worldwide travel, and competition against the best in the world, these two US skiers reached the pinnacle of cross-country racing achievement.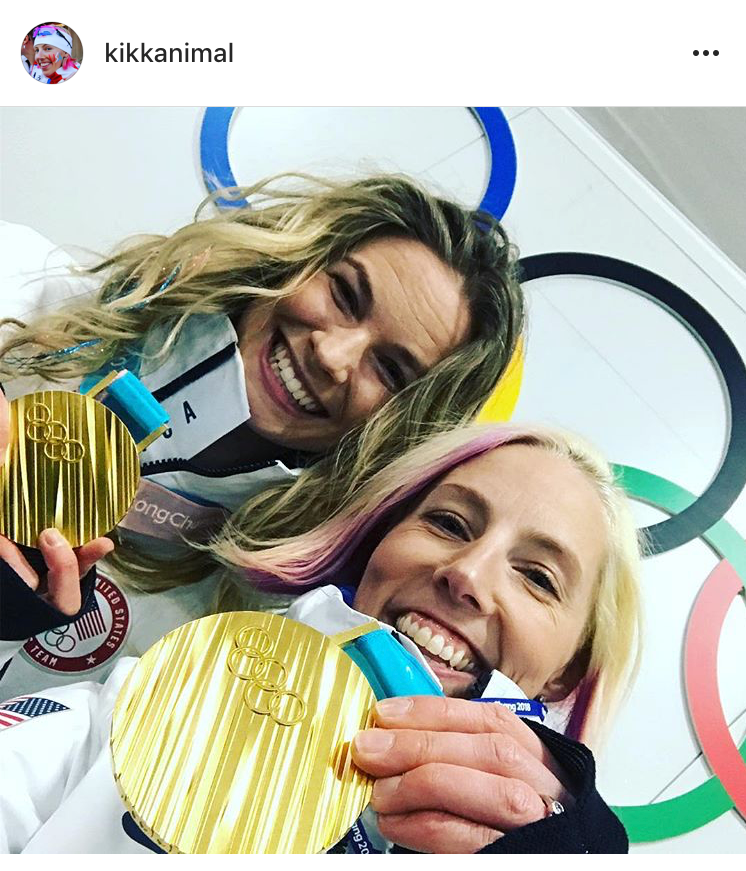 Preparation for and participation in cross-country ski competitions has resulted in Randall, Diggins, and their teammates being some of the fittest athletes in the world. Cross-country skiing develops one's cardiovascular system and the muscles throughout one's upper body, lower body, and core. These highly-conditioned athletes can generate and enjoy skiing at speeds above 35 miles per hour (with some help from gravity). The grace and power that's possible to achieve using both technique and fitness is amazing to see, and fun to experience! There is another side to cross-country skiing as well. It can be done at any speed, and many who do it love it for its relaxing, rhythmic movements that carry one into winter wonderlands. Skiers can pick their own pace, gliding along through fields and forests, stopping when they choose, soaking in the beauty of the natural snow-covered world. It can be as peaceful and quiet as the skier wants, or as energetic, fast and exciting. Every bend in the trail can bring new sights and sounds. For those that enjoy learning, the possibilities are virtually endless. While an hour's instruction can provide the skills to a new skier to have them negotiating and enjoying mixed terrain safely, the technical nuances of the sport can be explored for years. Cross-country has two main disciplines, classic skiing, and skate skiing, and within each, sub-techniques that allow one to cover all grades of uphill, downhill and flat with efficiency and grace. And not to be discounted is the value of meeting and spending time with others who share the love of outdoor activity and nature. Cross-country skiers are just really nice people.
Cross-country skiing can be done most anywhere snow coats the ground. There are also specific cross-country ski centers, which feature mechanically groomed trails, ski equipment to purchase or rent, food and drink, and instruction. New Hampshire has many such centers and it's well worth traveling to one to get started in the sport. In northern New Hampshire, at the eastern base of Mt. Washington is Great Glen Trails. Great Glen is staffed by avid skiers who head out onto the trails when their work shifts are complete. The Ski School is led by Sue Wemyss, a 1984 Cross-Country Ski Olympian, who, along with many of her co-workers, takes part in Great Glen's weekly Nordic Meister race series. On Tuesdays, the day for Nordic Meisters, the base lodge buzzes with the enthusiastic chatter of like-minded skiers. The Great Glen Trails Ski School has taught thousands of people to cross-country ski, and every day we help people ski better. It's a simple concept: the better you are at something, the more fun it is. Even if you have never skied before, we are certain you will be comfortable enough to explore on your own by the end of the day. We're so certain that we guarantee it! So whether you call it xc skiing, Nordic skiing or cross-country skiing, make a reservation with us to maximize your fun!
Lessons are a chance for you to branch out into a new area and pick up skiing tips and concepts that can only be found in a lesson format. The Great Glen Trails Ski School offers personal instruction designed to move your skills forward. We encourage our guests to approach cross-country skiing as a process of learning, where a series of coaching sessions leads to increased skills and enjoyment. We have a myriad of ways to get skiing:
Ski with an Olympian Package: Learn from the best. Great Glen Trails is lucky to have Olympian Sue Wemyss as the Ski School Director. Sue is a dedicated teacher of skiing, and she can help you ski better, faster and more efficiently than you ever have before. Three, 1-hour Lessons Package: $199.
Learn to Ski for $19: Every Wednesday of the season we offer our Learn-to-Ski lesson package for FIRST TIME skiers for just $19! (regularly offered at $49). This package includes ski, boot & pole rentals and a beginner lesson lasting 1 hour and 15 minutes. Minimum age is 6 years old.
Great Glen Bill Koch (BKL) Kids Ski Club: For 1st through 8th graders, the Great Glen BKL Ski Club is a weekly program that emphasizes the fun of skiing, making new friends, and learning and improving skiing skills. See website for more information and pricing.
Learn to Ski Month (January): Every Monday, Wednesday, and Thursday in January, Great Glen Trails offers our Learn-to-Ski lesson package for FIRST TIME skiers for just $19! (regularly offered at $49). This package includes ski, boot & pole rentals and a beginner lesson lasting 1 hour and 15 minutes.
Private & Semi-Private Lessons: Working one-on-one with our expert instructors, we'll help you get the most out of this one-hour session. Our instructors will dial in your strengths, make them stronger and find out where you need improvement. Just tell us what you want to get out of your skiing, and we will help get you there. 1 hour Private lesson: $49, 1 hour semi-private (2 People) $35 per person. By advanced reservations only.
Group Lessons: You have the basics mastered, but you're looking to go further, longer. With more efficient technique, you'll enjoy skiing even more. Our group lessons are focused on specific aspects of either classic or skate skiing, or negotiating downhills. Group lessons are 1 hour, offered daily for $25 per person. Group size is limited to 4 participants per session. Trail pass required. Reservations recommended.
Interested in what Great Glen Trails can offer you and your family? Check us out at GreatGlenTrails.com!