November 8, 2023
Where Skiers and Riders Can Find Steals and Deals in New Hampshire This Winter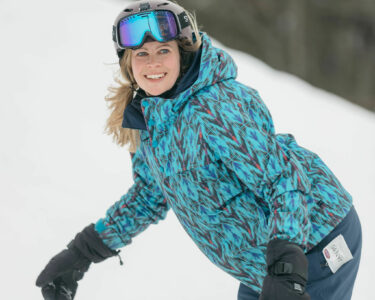 Conway, NH - As the winter season approaches, families may be concerned about rising interest rates and costs; however, New Hampshire ski areas offer a variety of steals and deals that will make it possible for families to plan an affordable winter ski getaway. New Hampshire ski areas are conveniently located a short drive from major metropolitan areas such as Boston, MA, Manchester, NH, Portland, ME, and Providence, RI, making it easy to get to your destination on less than a tank of gas. With discounted lift tickets and other promotions, New Hampshire ski areas provide an opportunity for families to enjoy the winter season without breaking the bank.
Many ski areas are offering special promotions on certain days of the week or night skiing that can help families and others save money while also beating the crowds. Young children, college students, seniors, and family members of military personnel or veterans can also take advantage of other deals that offer significant savings.
Ski NH features a special "deals" page on SkiNH.com where the following deals are conveniently summarized and where guests can find updated information. Here are just some of the deals being offered. Rates and specials are subject to change. It is always best to check the website for any updates before making travel arrangements.


Resort: Attitash Mountain Resort, Crotched Mountain, Mount Sunapee, and Wildcat
Mountain - all Vail Resorts
Deal Details: Save By Purchasing Online.
Guests planning to visit these resorts this winter – whether for one day or all season long – are encouraged to purchase their lift access online in advance to save big. There are special discounts on passes for college students, guests 65+, and active military and veterans along with their dependents. Discover deal details at EpicPass.com.


Resort: Bretton Woods
Deal Details: Locals Sunday Afternoon and Midweek Senior Discounts.

Every Sunday at Bretton Woods qualifying locals receive an afternoon half-day alpine ticket for $38, or a Nordic trail pass for $15 with blackout days on 12/25, 1/15, and 2/19. Additionally, seniors 65-79 can ski midweek, non-holidays at Bretton Woods for $40. Seniors 80+ ski free with a ticket picked up at the window.


Resort: Cannon Mountain
Deal Details: NH Resident Wednesdays at Cannon, Military Discounts, NH Seniors Ski Free on Weekdays.

Every Wednesday during the season, New Hampshire Residents with a valid NH ID pay just $45 per ticket. Online reservations are encouraged with one ticket provided per person. Additionally, tickets for guests who have served in the military are just $58 if purchased online; and NH seniors 65+ ski free Monday-Friday. Visit cannonmt.com/ski-ride/tickets for more information.


Resort: Cranmore Mountain Resort
Deal Details: Deal Days and Military & First Responder Discounts.

Available online only, while supplies last. Adults (13+) can ski or ride for $65 and kids and
seniors for just $49 on select Sundays this winter. 2024 dates include Sunday, January 7, February 11, and March 17.

Cranmore also offers a $15 discount on full-priced lift tickets for active military and their dependents For retired military and first responders, Cranmore offers a $15 discount on full-priced lift tickets for the individual. For more information on these and other specials, visit Cranmore.com/specials.

Resort: Dartmouth Skiway
Deal Details: Senior and Young Child Discounts.

Children 5 and under and Seniors who are 80 and older ski free at Dartmouth Skiway. There are also discounts on tickets for seniors 65-79 and children 6-17.

Resort: Gunstock Mountain Resort
Deal Details: Military Discounts, Young Child and Senior Deals.

Active duty military service men and women and their dependents, plus retired military personnel can receive 25% off All-Day Lift Tickets. Additionally, active duty and retired military personnel can purchase winter season passes at the summer rate (not valid for dependents). Tickets must be purchased in person and are not subject to capacity restrictions.

Buckaroos (aged 0-5) and Goldens (seniors 70+) ski for free. Seniors 60-69 receive a discount.

Resort: King Pine Ski Area
Deal Details: $20 Tuesday Nights, Military Discounts, Senior Deals.

Tuesday Night lift tickets (3:30-8 p.m.) for all ages are just $20. Ski and Snowboard Rentals for Tuesday Night Twilight are also just $20. Trail's End Tavern also offers 2 pizza slices and 2 draft beers for $20 (age 21+ valid ID required). Tuesday Night deals are not available Tuesday, February 21 during the holiday period.

Active US Military Service Men and Women and their dependents can enjoy $10 off the regular All-Day lift ticket price all season. Veteran and retired US Military Service Men and Women can also enjoy $10 off the regular All-Day lift ticket price. A valid Military ID is required. This offer cannot be combined with other offers or discounts.

King Pine offers discount ticket rates for those age 65+ and those age 80+ can ski for free.

Resort: Loon Mountain Resort
Deal Details: Discounted Day Tickets for Military and Senior Deals.

Loon offers discounted day tickets to Active Duty, Reserve, National Guard, and Retired Service Personnel. These tickets are not subject to sell-out restrictions and are available for purchase online.

Lift tickets are free for children 5 and under and seniors 80 and older. Discounted tickets are available for children ages 6-18 and seniors 65-79.

Resort: McIntyre Ski Area
Deal Details: One Great Rate Deal.

Skiers and riders can ski, snowboard, tube, and receive lesson tips and rentals for one great rate at McIntyre Ski Area on the following select dates which are subject to change:
● January: 6, 13, 20, 27
● February: 3, 10, 17, 24
● March: 2, 9, 16, 23

From 3:30-9 p.m., the rate is $68, and after 5:30 p.m. the rate drops by $10.

Resort: Pats Peak
Deal Details: Pay-One-Price (POP) Saturday Nights.

Under the Lights on Saturday Nights it's Pay-One-Price for skiing, snowboarding, snowtubing, rentals, and lesson tips. "POP" Tickets start at 4 p.m. In addition to the POP Saturday Nights, POP rates apply during February vacation weeks - Sat, Feb. 17 through Sat, Mar. 2 (except Sun, Feb. 25).

Resort: Ragged Mountain Resort
Deal Details: Super Seniors & Children 5 and Under, Military Discount, NH Resident Half-Day Sundays

Super seniors (80+) and children five and under can ski or ride all day, every day, for free.
Active military personnel and inactive veterans who present their Military ID at the ticket window will receive a 25% discount on weekends and holidays and a 50% discount on midweek tickets.
New Hampshire residents with valid identification can ski or ride for just $62 on Sundays! This deal is available to residents after 12 p.m. until close. Starts after Jan. 1st and excludes all holiday periods.

Resort: Waterville Valley Resort
Deal Details: Discounts and free passes for young children, Military Discounts, Senior Deals.

At Waterville, all kids under 5 are eligible for free day lift tickets. Adults purchasing the 2023/24 Waterville Valley Adult Season Plus Pass will also receive a free Junior Season Plus Pass valid for any child aged 6-12.

Additionally, US Active Duty personnel and their dependents are eligible for discounted day lift tickets and special rates on season passes. Seniors also receive special rates on passes, and seniors 80+ are eligible for free day lift tickets.

Resort: Whaleback Mountain
Deal Details: Last 2 hours and Military Discounts.

The last two hours of skiing is a $22 any day, flat rate for all ages. Learning area-only tickets are just a $15 any-day, flat rate for all ages. Members of the military ski for just $25 midweek.

Other Ski NH Deals:
Deal Details: Discounted Lift Tickets and Passport Program for 4th and 5th Grade Students.

In addition to these deals at individual mountains, Ski NH is offering two more ways you can save. Ski NH has a limited number of discounted lift tickets that are fully transferable and are good any day of the 2023-2024 season. Parents of 4th and 5th-grade students are also eligible to purchase a passport for these students for just $59 which will provide them with access to one free ticket at 30 different ski resorts. More information is available on the Deals Page on SkiNH.com.

Ski New Hampshire is the statewide association representing 30 alpine and cross-country resorts in New Hampshire. For more information on ski areas, trail conditions, vacation planning, and updated winter events at Ski New Hampshire resorts, visit SkiNH.com. For statewide travel info, go to VisitNH.gov.

View Ski NH's Photo Gallery at: https://flic.kr/s/aHBqjAW1is

###