Get Fit This Fall

< Back To Stories
Get Fit This Fall
October 11, 2017
If you spent the entire summer vowing to get fit for ski season, but in actuality, just enjoyed a few too many barbecues and relaxing days in the sun, this is for you. Fall is crunch time when it comes to getting your ski legs under you before the snow flies. But worry not?there are plenty of ways to enjoy the mountains you love in New Hampshire, all while getting in shape.
Yoga, yoga, and more yoga
There's nothing like mountain pose on top of a mountain. You can find fall mountaintop yoga classes at Gunstock Mountain Resort in Gilford, N.H., Loon Mountain Resort in Lincoln, N.H., and Mount Sunapee Resort in Newbury, N.H. These classes will get you plenty of fresh air, foliage viewing, and help you limber up.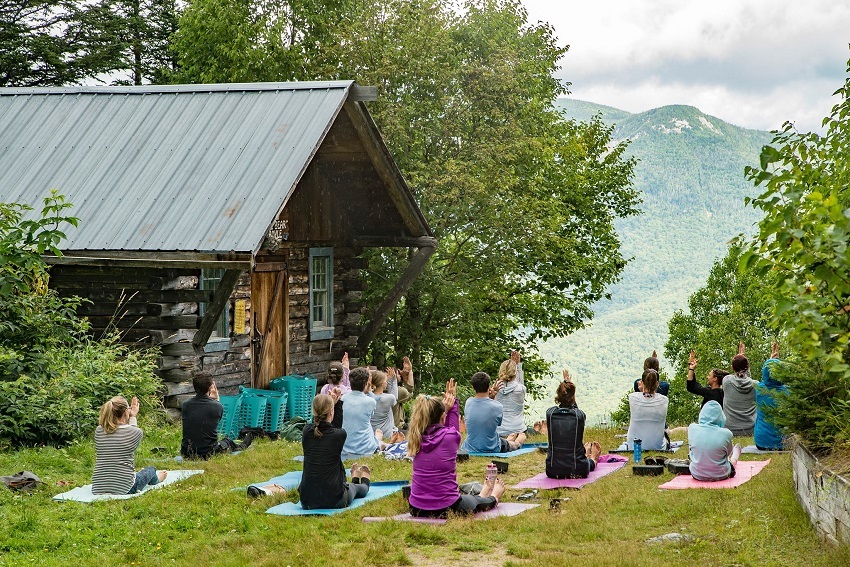 Take a hike
New Hampshire is known for its glorious hiking trails throughout the state, but if you're not confident in going at it alone, Gunstock Mountain Resort also offers guided After Hours sunset hikes and Foliage Hiking Tours too.
Hit the gym
If you're really committed to getting in shape for ski season, there's pre-season training sessions at Gunstock Mountain Resort's Nordic Center, as well as a special ski fitness class at Cranmore Fitness in North Conway, N.H, located right beside the ski area. Up at Great Glen Trails in Gorham, N.H., you can also sign up for a variety of Nordic Pre-Season Programs focusing on intervals and circuits, mobility, agility, and flexibility, and even roller skiing.
Train for a 5k
Running is not for everyone, but a 5k is the best motivation to get into it. Mount Sunapee has their Run Into Winter 5k Trail Run on October 7, while King Pine in East Madison, N.H. and Cannon Mountain in Franconia, N.H. offer Thanksgiving Day races to serve as your fitness inspiration.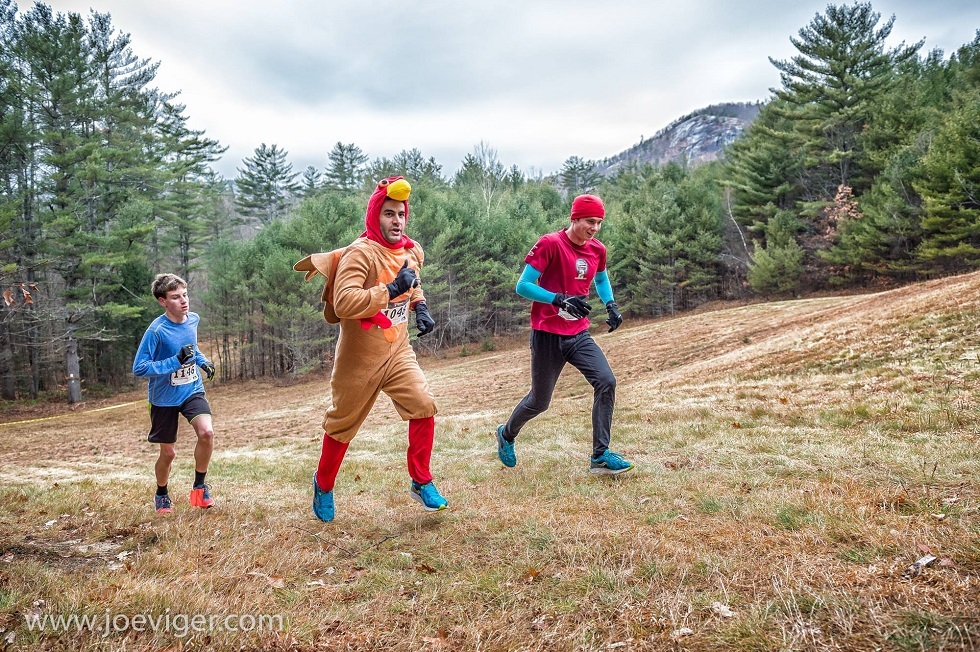 But, if you're just going to wing it going into this season, you might want to head over to our blog post about fall beer festivals instead! Happy training (or not).