Save on Skiing & Snowboarding This Winter

< Back To Stories
Save on Skiing & Snowboarding This Winter
October 25, 2017
There is one thing that I hear constantly from my non-skiing friends and family: "It's just too expensive." I get it. I'm biased—I see not skiing as a more costly endeavor to my health and overall happiness than forking over my hard-earned money for a lift ticket or a new pair of skis. But for those who haven't gotten hooked on hitting the slopes, that very number you hear at the ticket window could be enough to say "No thanks."
But what if there was a way to be thrifty with your ski vacation? To save before you even step foot on the slopes? Read on for the many ways you can get outside in the mountains this winter without breaking the bank.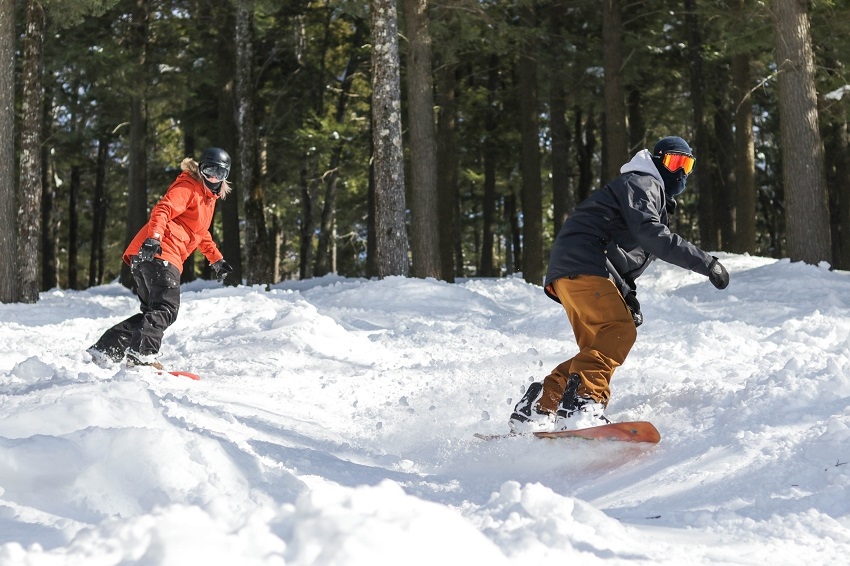 Buy your lift tickets from us.
Ski New Hampshire's limited stock of alpine lift tickets are mountain-specific, but they offer a significant value and can be used any time that the ski area is open during that season. They're also fully transferable, so if you realize that you won't get to use your ticket, you can always gift it to a friend or family member.
Get your tickets online.
If we've sold out of our lift tickets, many ski areas in New Hampshire are now offering online lift tickets for less than the ticket window price. The earlier you buy them, the better the deal.
Go small.
If you're just learning to ski, you don't need to hit the biggest mountain possible. In fact, the smaller ski areas may ease the worry for your learning needs and your wallet, too. This way, you can decide if you want to keep skiing before venturing to bigger slopes.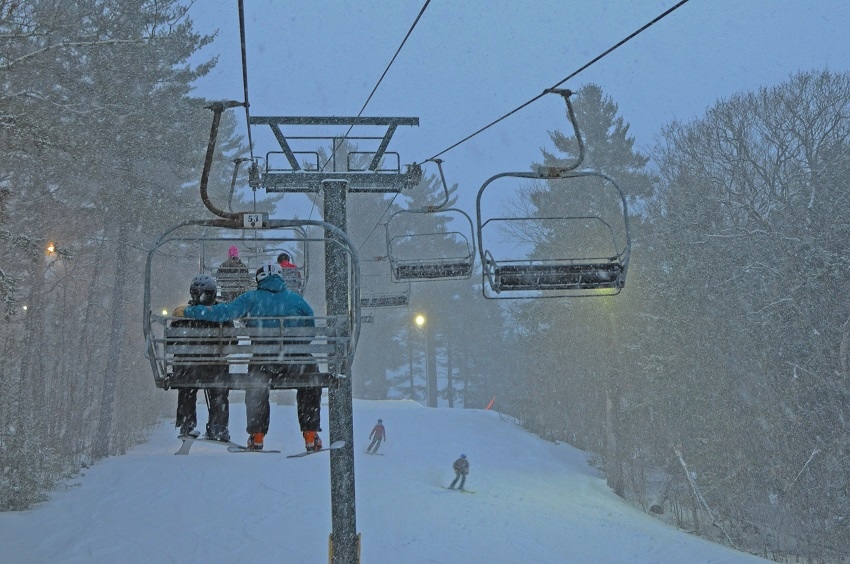 Try it out in January.
Did you know that January is Learn to Ski and Snowboard Month? Because of this, all Ski New Hampshire resorts offer a learn-to-ski or -ride package for beginners that is a big savings. There are also bring-a-friend deals for those who choose to introduce their friends or family to the sport. It's a win-win.
Choose a lodging package.
Planning to stay the night? Often, ski areas offer on-mountain lodging deals that include a lift ticket, so you don't have to worry about standing at the ticket window or incurring a huge cost on top of your lodging for the night. If they don't offer lodging packages, you can inquire about multi-day ticket rates too!
Buy in Bulk.
Sometimes, committing to a season pass seems like too much. This is where bulk ticket packs come in. Certain ski areas will offer a bundle of tickets at a discount when they're purchased up front. If you'll only ski a few times though, it might make sense to look into a group rate.
Get a season pass.
If you plan to ski more than a few times this year, a season pass truly is the way to go. And, with so many resorts joining a partner pass program, you won't be limited to just one mountain. Again, the earlier you buy, the better your season pass price. And if you're not concerned with being able to ski every single day, limited-use season passes are a great option.
Start 'em young.
Got kids? The 4th and 5thGrade Snowsports Passport from Ski New Hampshire is only $30 for the season, and it offers one lift ticket or trail pass to all 34 of Ski New Hampshire's alpine and cross country member ski areas. If you used every single ticket, you'd be paying just over $1 per ticket. All you have to do is verify your child's age with a letter from his or her school or their report card.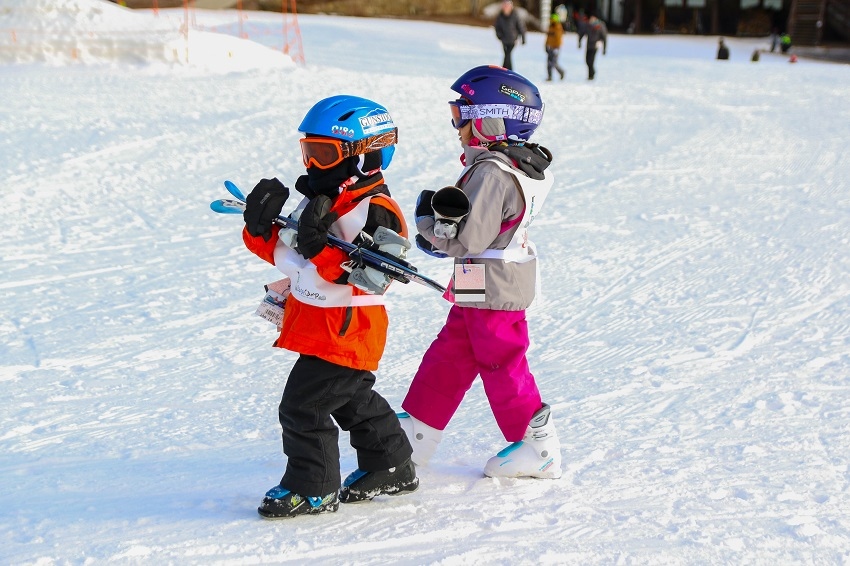 Look for midweek deals.
If you have the flexibility to ski midweek, many resorts in New Hampshire offer two-for-one deals or even state resident discounts when you show up Monday through Friday. Some of these deals even extend to Sunday afternoon, so do your research and know before you go.
Work it.
Did you know that when you work at a ski area, you can ski for free? Whether you check tickets on the weekend, teach ski school classes in the evenings under the lights, or find full-time seasonal or year-round employment, you'll be able to enjoy all that the mountain has to offer with people as passionate as you are about the sport.
Make some swaps.
Many towns and ski areas use ski and snowboard swaps as fundraisers for youth programs. You can unload old (but still safe) equipment and make some money back on an earlier gear investment, or you can pick up new-to-you gear at a discount.
Give the other activities a try.
If you've tried downhill skiing and just aren't enough of a fan to spend the money on it, there are other ways to enjoy winter in New Hampshire. Cross country skiing trail passes cost much less per day, and many ski areas offer other popular activities such as snowshoeing, fat biking, and snow tubing.
Do you have other ways to save on skiing and riding this winter? Leave a comment below with your suggestions for both new and well-seasoned folks.