New year, new skill: Learning to ski or snowboard

< Back To Stories
New year, new skill: Learning to ski or snowboard
January 14, 2020
If you've been thinking of learning to ski or snowboard, the New Year is a great time to get started. The snow is good, the days are getting longer, and ski areas around the state are offering a variety of great deals and packages for first-timers – and those who want to take their snow-sliding game to the next level.
The best first step to hitting the slopes –whether you're a new skier or rider or just haven't been out in a while – is to take a lesson.
"Get yourself a certified instructor," said Rob Bevier, director of Snowsports at Loon Mountain. "They understand the mechanics of skiing. And if you have something specific to work on, take a private lesson."
Bevier said learning to ski or snowboard is easier than ever, with modern equipment, a better snow surface, and great deals on tickets and lessons.
"It's a lifetime sport," he said. "It's a lifestyle."
Here, some great options for leaving hibernation behind and getting started on a new skill in the new year.
The Bebe Wood Free Learn to Ski & Ride program returns to Ragged Mountain. Named after longtime Ragged instructor Bebe Wood, the program is for first-time snow sport athletes aged 7 years and older. The deal comprises three 2-hour group lessons (available any day throughout the season), rental equipment, and a lower mountain lift ticket. After completing three lessons, participants can purchase a season pass for the rest of the winter for only $69, as well as book additional lessons for $29. And next year's pass for this season's Bebe Wood grads is a bargain, at $199. www.raggedmountainresort.com
From Jan. 5 through Jan. 10, Bretton Woods is offering complimentary first-timer ski ? Nordic or alpine ? and snowboard lessons. The lesson includes rental equipment, lift ticket, and an Explore the Woods Discount Card, with a $50 credit toward a return beginner or intermediate lesson package. Bretton Woods is also serving up $89 learn to ski or snowboard ($45 for Nordic) specials throughout the rest of January. www.brettonwoods.com
Another learn-to option for Nordic-minded folks is the Get 4 and Go package at Jackson XC. The $199 price includes four lessons over the course of the season ? two group lessons and two private lessons – four days of rental equipment, and a season pass after the completion of the lessons. www.jacksonxc.org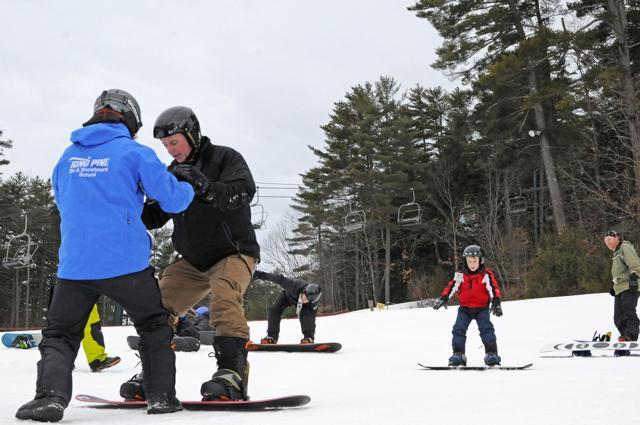 At King Pine, would-be skiers and snowboarders may opt for the 1-2-3 Learning Package, which includes three all-day lift tickets, three group lessons, and three days of rentals. After the third lesson, participants may purchase half-price tickets, rentals, and lessons. Cost for the 1-2-3 Learning Package is $164 for adults and $134 for juniors 8-12 years old. www.kingpine.com
Loon Mountain continues its First Class Beginner's Weekend to get new skiers and snowboarders a great start on the hill. Offered Jan. 4-5, Jan. 25-26, March 7-8, and March 21-22, the weekends include Saturday and Sunday lessons, morning coffee and lunch both days, and an après ski gathering Saturday. Participants also receive a free pair of Head skis, boots, and bindings for skiers and a Burton board and boots for snowboarders. The cost for the program is $450. www.loonmtn.com
Cranmore Mountain Resort offers a variety of learn-to-ski options, including a Beginner Lesson Passport: three 90-minute beginner group lessons, lift ticket, and rentals for $249. www.cranmore.com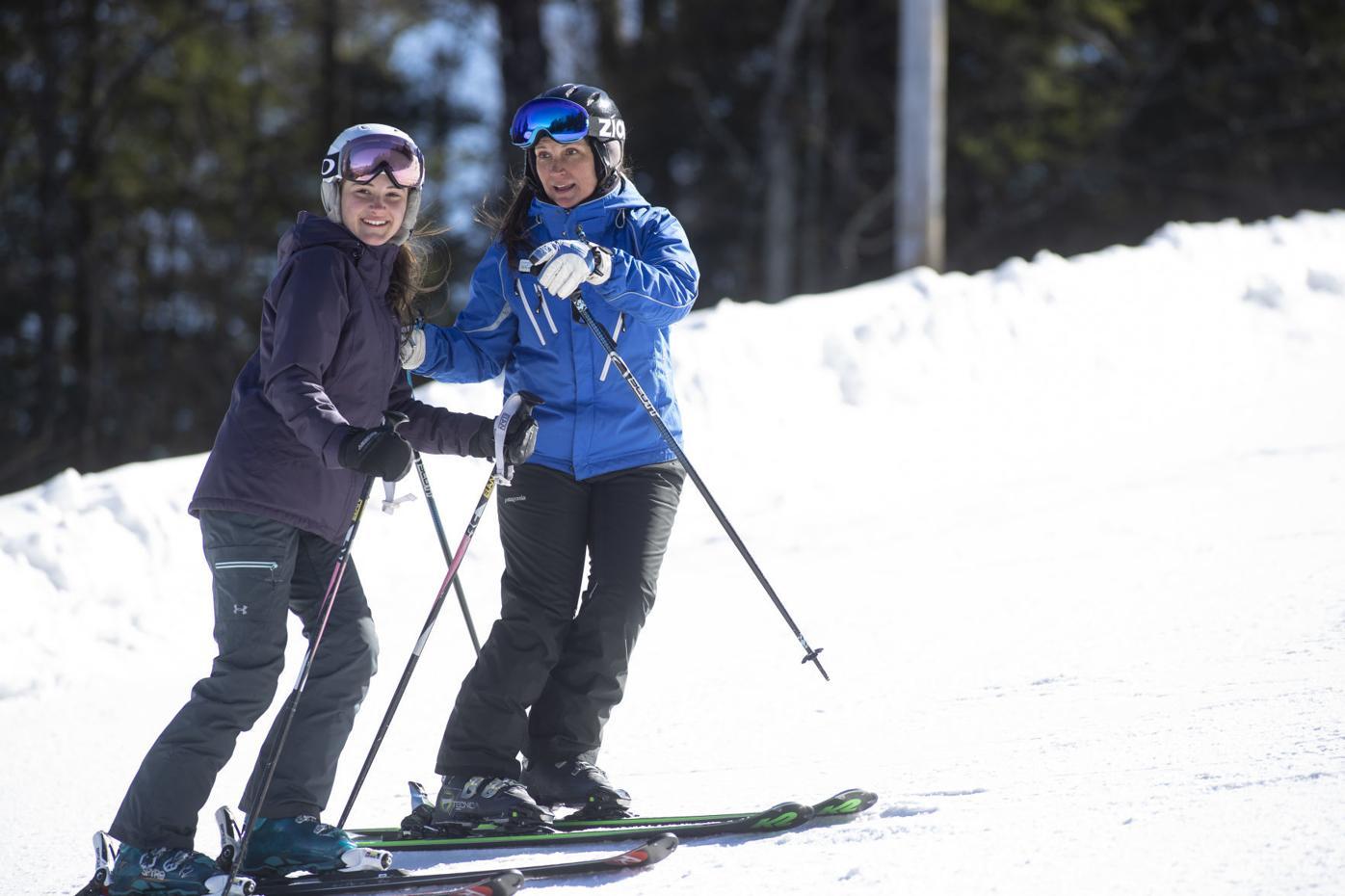 First-time skiers and snowboarders at Pats Peak can join the Passport Program Plus. For $389, participants will take four one-hour beginner group lessons, with rentals and lower mountain lift ticket included. After completing the final lesson, fledgling skiers and riders have the opportunity to get a free pair of Elan skis with bindings, along with ski shop discounts and half-off the cost of additional group lessons.
For more learn-to-ski options – or more advanced instruction – check out the Learn To page at Ski New Hampshire's website: www.skinh.com/learn.
Winter Notes publishes Fridays during ski season. To contact Meghan McCarthy McPhaul, email meghan@meghanmcphaul.com.
This article was originally published for the Union Leader on January 3, 2020 and was reposted on SkiNH.com with the permission of the author, Meghan McCarthy McPhaul. A link to the original article can be found here.