Layering 101 & Tips for Skiing & Riding in Cold Weather

< Back To Stories
Layering 101 & Tips for Skiing & Riding in Cold Weather
December 27, 2017
When you check the weather and see single digits, it can be tempting to stay inside. However, fresh air is the best air, and our favorite way to get it is to go skiing or snowboarding at New Hampshire's ski areas. Below, here are our tips for making the most of a chilly day on snow, including best practices for clothing, and more.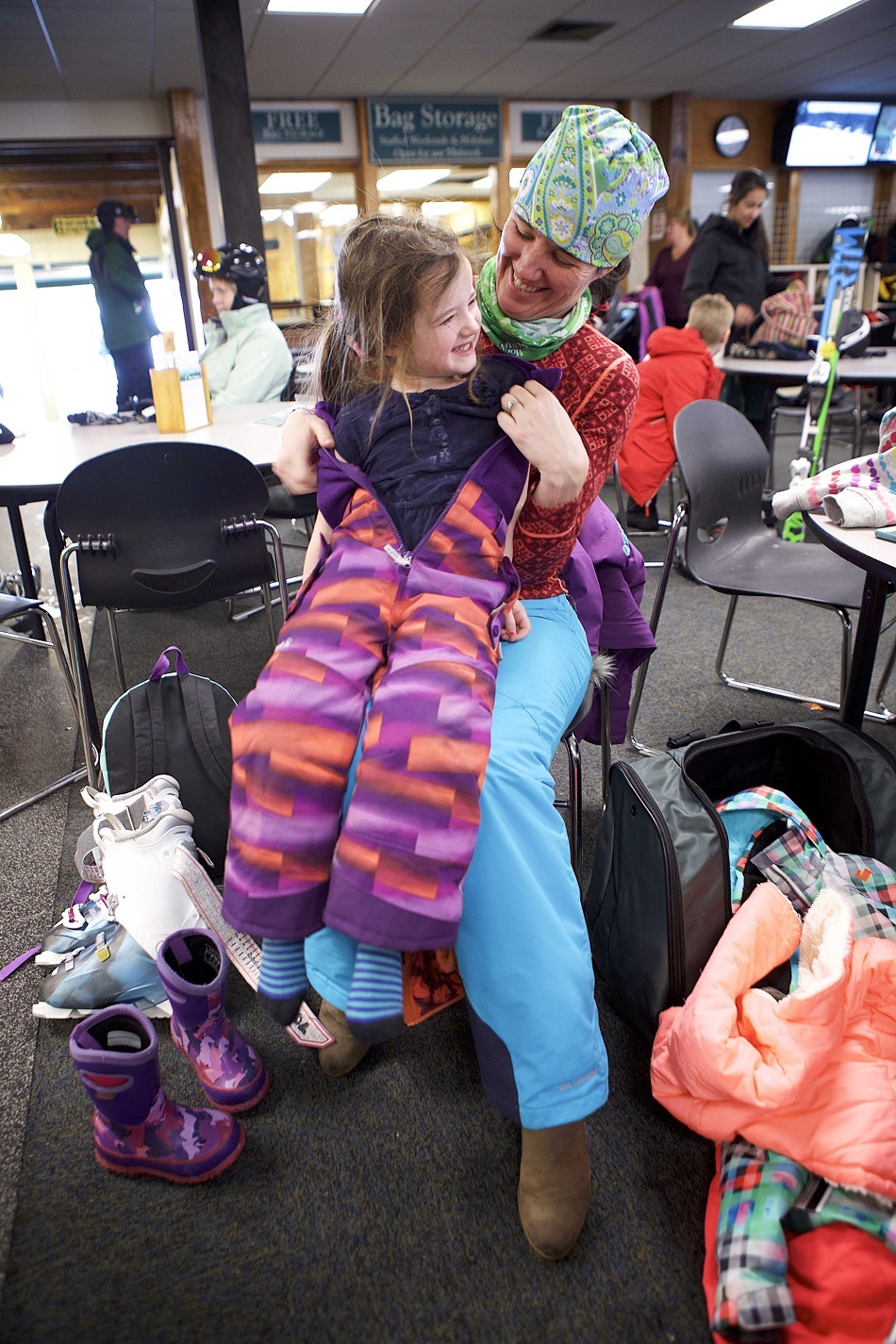 When we asked our friends at The North Face what they would recommend for layering on a cold winter's day, this is what they told us:
Baselayers:
Your grandfather called them long johns. Your parents called them thermal underwear. Your crazy Uncle Ted called them his "union suit." Whatever you decide to call them, baselayers are your number one line of defense against the cold.
You want them to be made of synthetic material, and you want them to fit snuggly. They sit next to skin and form the "base" of your apparel for the day. Their mission? To pull moisture off your skin, and turn it into water vapor by speeding the evaporation process. Water that sits on your skin is just asking for you to be cold and clammy. By taking the moisture off your skin and getting it out of a liquid state as quickly as possible, you can stay focused on skiing and not be shivering in the gondola between runs.
Baselayers come in different weights based on the intended activity and to cater to customers who run either hot or cold. Heavier weights work well for low levels of activity (ice fishing, winter camping) while lighter weights are designed for more active pursuits (cross-country skiing, winter running). Middle of the road weights tend to be best for downhill skiing and snowboarding, as riders tend to exert energy on the downhills, but have a lift ride back up the hill to contend with.
Insulation:
The point of insulation is to trap air in the space between a warm body and the cold outside. By creating a space with "dead air," the goal of insulation is to create a comfortable microclimate next to the skin that is isolated from the wicked outside. This is where things really open up. There are three main types of traditional insulation within the category, and one wildcard, specific to The North Face.
Fleece – A synthetic knit fabric with either one or two brushed faces. Comes in varying weights from 100g/m2 to 300 g/m2. Maintains warms when wet and dries quickly, but has a relatively low warmth to weight ratio.

Down – Natural fiber which comes from the undercoat of either geese or ducks. Traditionally found in movie pillow fights and super puffy jackets. Has the best warmth to weight when dry, but clumps and performs terribly when wet.

Synthetic Insulation – Similar to the batting that would be found in a quilt. Typically made of polyester. Has an ?ok? warmth to weight ratio (better than fleece, worse than down) but maintains 70% of its warmth when wet.

ThermoBall – A proprietary insulation from The North Face that combines the lightweight and compressibility of down with the warmth retention of a synthetic when wet.
Between those 4 varieties, there is something for every price point and use. If one of the above items is used and more warmth is required, one can use an additional fleece layer OR use an insulated?
Shell:
While it shares a name with a turtle's mobile home, the shells available to the skier today are much lighter and way more fashionable. The goal of the shell layer is to shield the wearer from the wind and/or rain. It's like a portable tent. For a shell to work well, it needs to be made of a waterproof/breathable material. A material is able to be both waterproof and breathable because of hundreds of thousands of microscopic pores in the shell are too small to let liquid water in, but large enough to allow water vapor to escape. Gore-Tex is a proprietary waterproof/breathable that uses a unique material that has many more pores per square inch than a standard shell material. It makes the jacket much more breathable and is better for highly aerobic activities like backcountry skiing.
A proper shell should also be fully seam sealed (aka "taped"). Seam sealing closes the holes punched in the fabric when it is stitched together with thread. Steer away from shells that say "critically taped" as they are only sealed in areas that would see a vertical rainfall (like the shoulders and hood).
Lastly, the wearer needs to decide whether they want a simple hard shell or an insulated shell. An insulated shell is able to beef up the performance of the insulation layer, but cannot be shed if the wearer is too warm. Conversely, if an uninsulated shell is chosen, the wearer needs to carry an extra layer if the weather changes.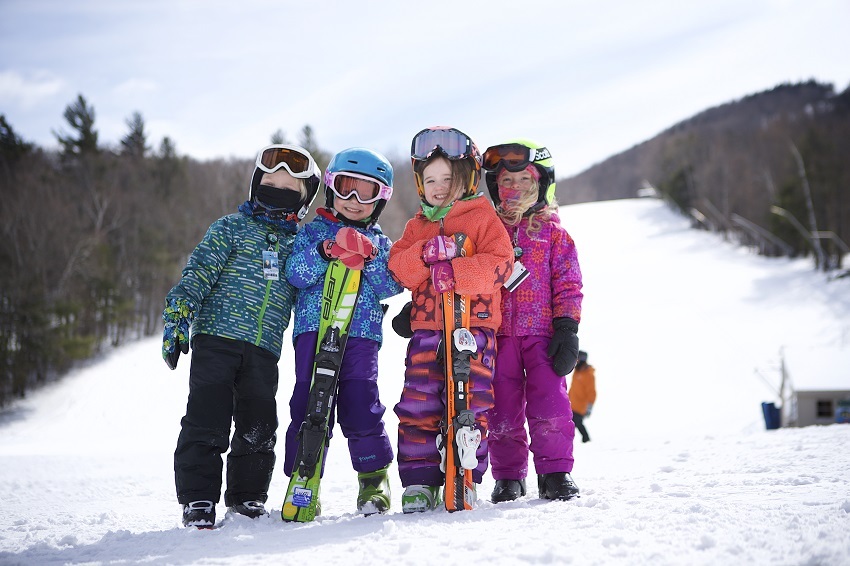 Beyond your outfit, we recommend the following for staying toasty on your day of skiing.
Take Frequent Breaks
The snow will still be there when you're done! By popping into a lodge to get your body back up to a comfortable temperature, you'll actually extend the amount of skiing you can do.
Indulge a Little
If you're a brown bagger on your ski days, you might scoff at this suggestion. Splurging on a hot soup or a warm cup of cocoa will not only help to thaw your chilly fingers, but it will fill your stomach and warm you up more quickly than the soggy sandwich shoved into your boot bag.
Bring Spare Apparel
It's amazing what swapping out your socks for a dry, toasty pair, or changing your neck warmer will do. Sure, it might not be tempting to take your boots off when your toes feel like popsicles, but you'll thank us later when your feet can last for a few more hours on the trails.
What are your best tips for cold weather skiing and riding? Leave them in the comments below.