The US Ski & Snowboard Hall of Fame & Snowsport History Celebration Comes to New Hampshire

< Back To Stories
The US Ski & Snowboard Hall of Fame & Snowsport History Celebration Comes to New Hampshire
February 7, 2022
The U.S. Ski & Snowboard Hall of Fame Induction Ceremony has returned to the East Coast to celebrate snowsport history and the hall's inductions. This year, the event will take place March 3-6 at Bretton Woods and the Mount Washington Hotel Omni Resort. Five incredible people who have contributed to the ski industry will be inducted amidst a weekend of skiing, films, music, and talks. The spring event will give people the opportunity to learn about ski and alpine history, meet and ski with inductees, enjoy apres ski festivities, and more. There are nearly a dozen events open and free to the public as well as private ticket-only events for those looking to make a special occasion of the weekend.
This year the Eastern ceremony will celebrate Brian Fairbank, Holly Flanders, Seth Wescott, Howard Peterson, and Sherman Poppen. Of the five folks, Flanders and Fairbanks' stories serve as reminders that New Hampshire is the birthplace and the home to many a ski legend.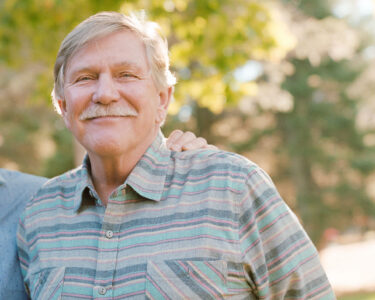 Brian Fairbank was a member of the Professional Ski Instructors of America's Demo Team. He is the Chairman of the Fairbank Group, owner of Jiminy Peak in Massachusetts and Cranmore in New Hampshire, and manages Bromley in Vermont. Fairbank is widely recognized as a pioneer in green energy and sustainability and was an early shepherd of renewable energy, installing a 1.5MW wind turbine at Jiminy Peak. His innovative thinking later sparked the addition of a 2.3MW solar facility, making Jiminy the first resort in America powered by 100% local renewable energy. In 2008 NSAA recognized the effort with the Golden Eagle Award. Today, New Hampshire visitors and residents enjoy skiing at Cranmore Mountain Resort, one of New England's oldest and most storied ski areas in North Conway, NH.
Don't miss the Hannes Schneider Vintage Ski Race at Cranmore on Saturday, March 5 from 10 a.m.- 3 p.m. The race honors the life of the renowned Austrian skimeister who was a 10th Mountain division soldier during World War II. His pioneering ski teaching brought excitement and prosperity to North Conway and beyond. This race is an example of the many historical snowsports celebrations happening throughout the weekend.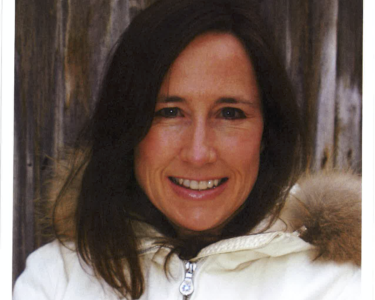 Holly Flanders was raised in Candia, NH. She is an accomplished U.S. downhill ski racer who grew up skiing on Pat's Peak ski team. She was the first American to have a major impact on the World Cup downhill tour. In 1982, she won her first World Cup in Bad Gastein, Austria and was second in the women's World Cup downhill standings.This was the highest placement in downhill for any woman from the U.S. for over a decade. Over the course of her career, Flanders held three World Cup wins, 27 top-ten finishes, and six podiums. In 1986, after retiring from international competitions, she became the director of skiing at Park City Ski Resort in Utah.
Though Seth Wescott, Howard Peterson, and Sherman Poppen are not from New Hampshire, their contributions to the sport have rippled through New Hampshire ski culture contributing to how we experience the slopes today.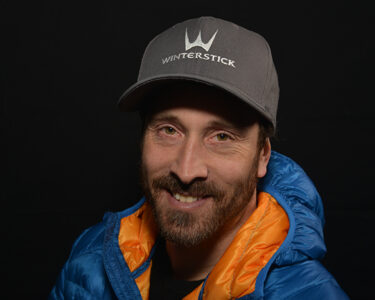 Seth Wescott won four X Games medals and four World Championship medals in snowboarding, winning a gold in each event. His claim to fame came when he won the debut of snowboard cross at the 2006 Olympics in Torino, then backed it up with a second gold in 2010 at Vancouver. Today he remains active in the sport as a co-owner of Winterstick, a popular New England-based snowboard brand.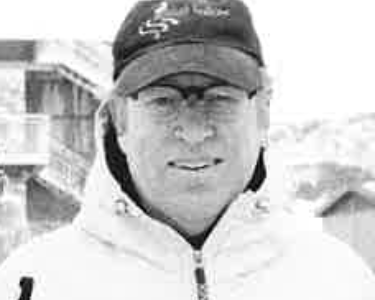 Howard Peterson was an influential leader with the U.S. Ski Association and was a catalyst within the International Ski Federation that led to Salt Lake City's selection as the 1998 and 2002 U.S. Olympic candidate. Today, USSA is still the main governing body of ski racing across New Hampshire.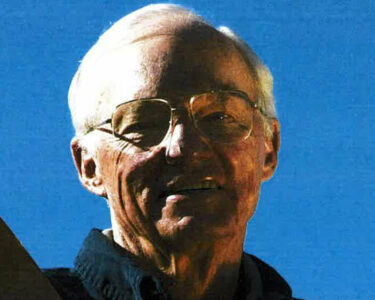 Sherman Poppen, the 'Grandfather of Snowboarding,' invented the Snurfer for low-cost, easy access riding—and to get his daughters out of the house during a cabin-fever Christmas. The Snurfer would sell more than 800,000 units at less than $7 each making snowsports accessible and fun for anyone with the urge to get out in the snow. Sherman Poppen blazed the trail for millions to follow, including the late Jake Burton. Today, when you're ripping around your favorite local mountain either on a snowboard or with your snowboarder friends, you can thank Poppen for bringing the single plank into style.
Barbara Alley Simon is the recipient of the first Women in Industry Award from USSHOF, which provides recognition to the outstanding women whose lifetime contributions have helped shape the U.S. snowsports industry. Simon was a glamorous model, fashion editor of Skiing Magazine and Snow Country Magazine, and producer of nationally televised ski fashion shows. Simon bridged art and skiing and paved the way for women artists and fashionistas to make their marks on the ski world.
Come celebrate New Hampshire and New England ski culture. Learn more at https://skihall.com/induction/