How to Celebrate 4th of July at NH's Ski Areas

< Back To Stories
How to Celebrate 4th of July at NH's Ski Areas
June 26, 2018
Independence Day is almost here and since the Granite State is all about the "Live Free" mentality, our ski areas have plenty of ways to celebrate freedom with parties, live music, fireworks, and more.
On Wednesday, July 4
Head to Cranmore Mountain Resort for the Americana Celebration. Their base area will make you feel right at home with a backyard barbecue vibe, live music from our friends Shark Martin (who you probably jammed out to if you visited us at the Boston Ski and Snowboard Expo last November), plus plenty of food and games. Admission is free, and you can beef up your fun times with a Mountain Adventure and/or Aerial Adventure Park Tickets.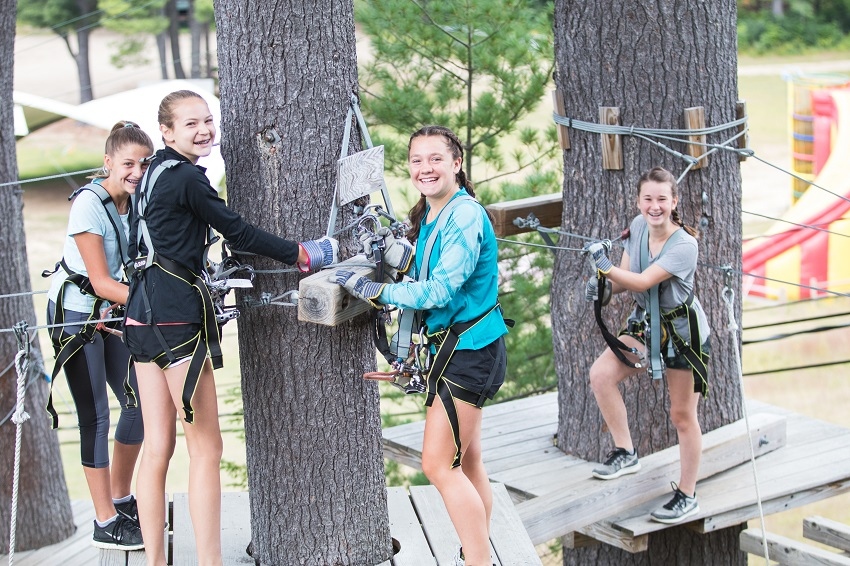 Waterville Valley Resort will also have its Independence Day Parade to celebrate on the actual 4th of July. Complete with festive floats and fire trucks, it's as American as it gets. The day wraps up with live music and fireworks over Corcoran Pond.
And even though this isn't totally freedom-themed, Gunstock Mountain Resort will also be having Mountaintop Yoga that morning. It's a great way to get some exercise in before indulging in traditional 4th of July eats. Don your red, white, and blue to make it festive.
On Saturday, July 7
Remember what we said about getting your stretch on with mountaintop yoga on Fourth of July? The same applies for the unofficial Independence Day celebrations over the weekend. you'll find mountaintop yoga classes at Gunstock, Mount Sunapee Resort, and Loon Mountain Resort. There's also an After Hours Guided Hike at Gunstock.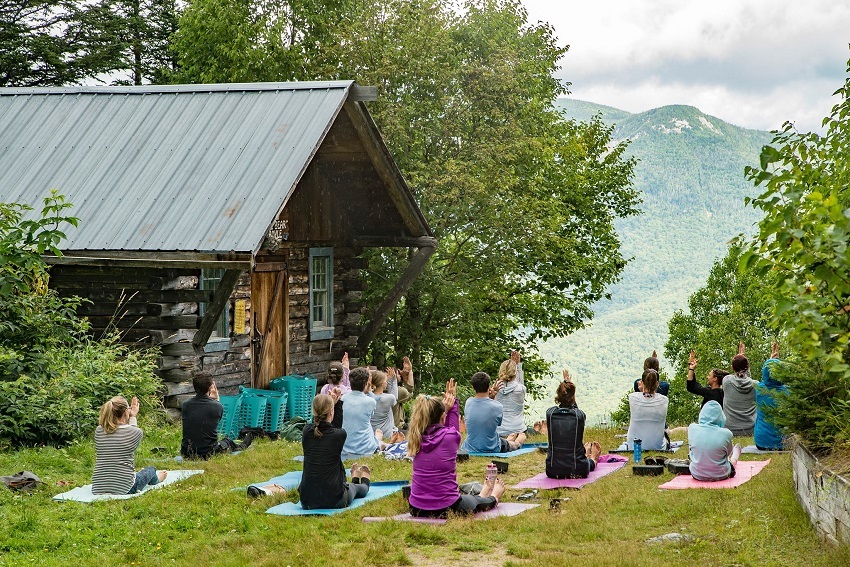 As for more traditional festivities, Bretton Woods will host its Star Spangled Spectacular at the ski area, which is as big as it sounds. Your $5 entry fee goes to a local charity, and you will be welcomed to activities like a bouncy house, lawn games, face painting, and balloon animals in the family fun zone. There will also be delicious food at the Country Cook Out, live entertainment from Rust and Ruin, and a fantastic fireworks display.
Waterville will also have an Independence Day Family Carnival with a 100-foot obstacle course, face painting, tie-dying, boat rentals, and live music as part of their summer concert series on the Gazebo Stage in Town Square.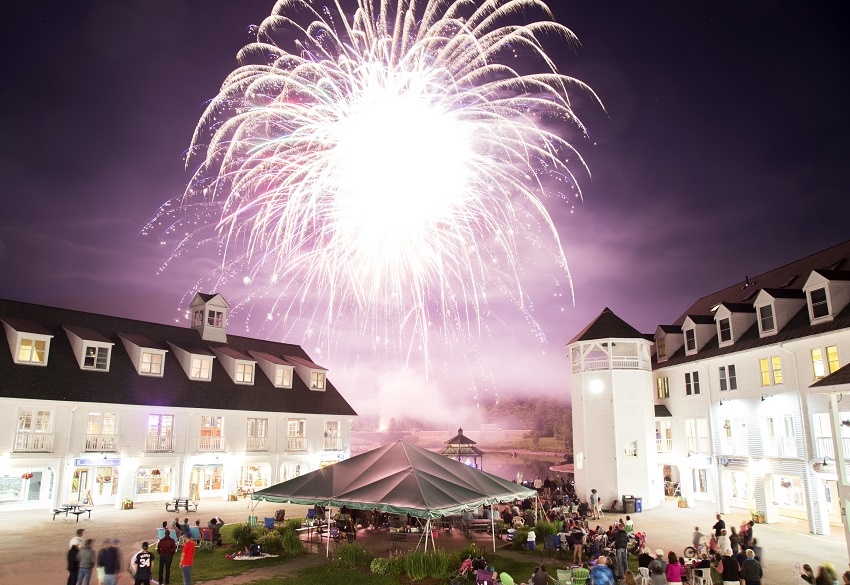 If you plan to stop by Franconia Old Home Day, you can also swing over to Cannon Mountain for a ride on the Aerial Tramway, or go down to Echo Beach.
All Week Long
You may not be up for a full-fledged red, white, and blue celebration, so it's good to note that many of our ski areas also offer fun summer activities like mountain biking, scenic chairlift rides, boat rentals, zip lining, and mountain coasters. We have all the details for you on our summer activities page and our events calendar.
From all of us at Ski New Hampshire, have a safe and happy holiday!