Know Your Responsibility Code

Winter sports involve risk of serious injury. Your knowledge, decisions and actions contribute to your safety and that of others. Talk with your kids or friends who are new to the slopes; test your and their knowledge of the code; and remember that staying in control is the best way to stay safe on the slopes.
With common sense and the ten points of Your Responsibility Code, everyone can have a safer day on the slopes.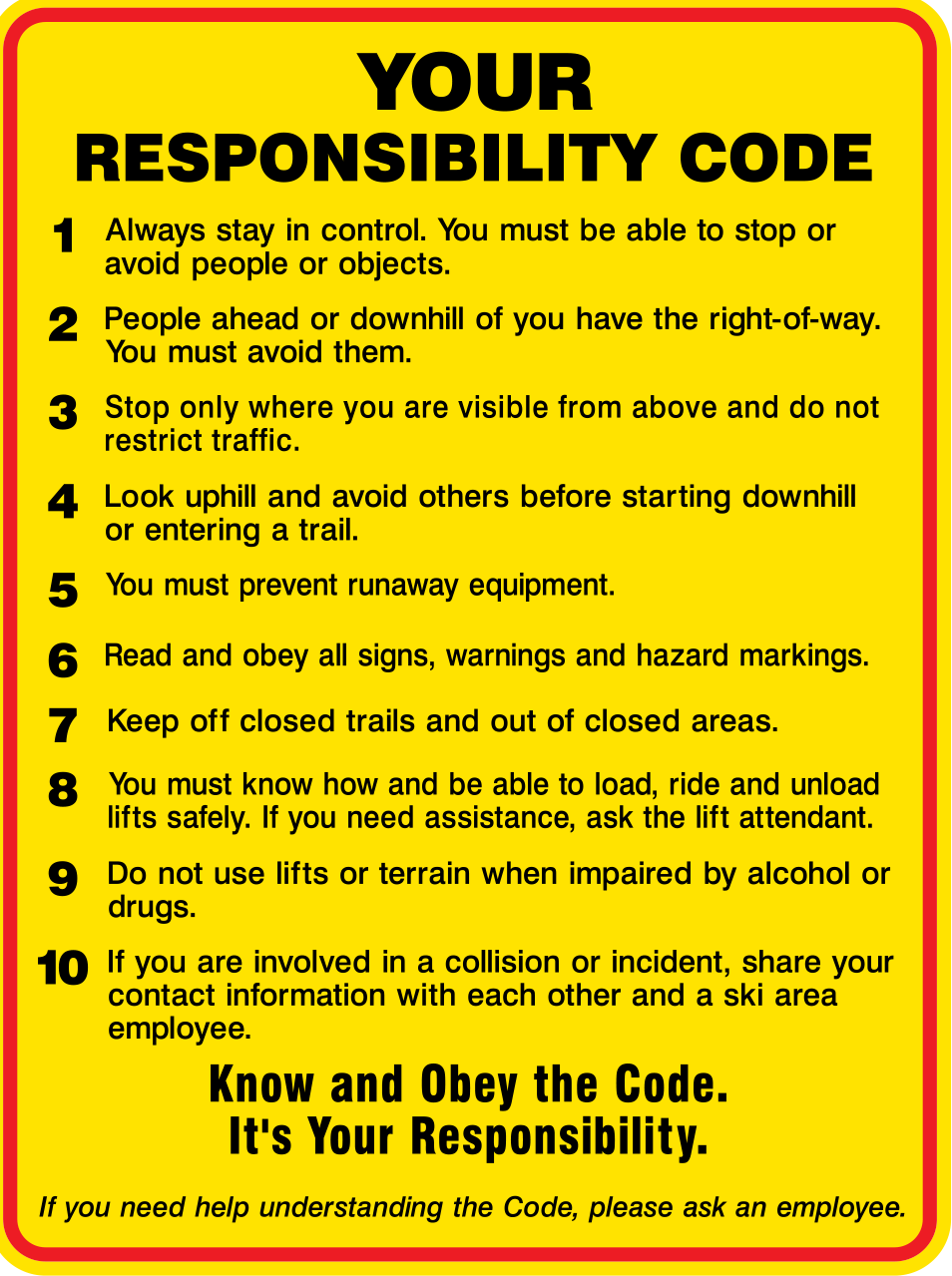 Learn more about slope safety by clicking here.
Follow the links below to learn about: